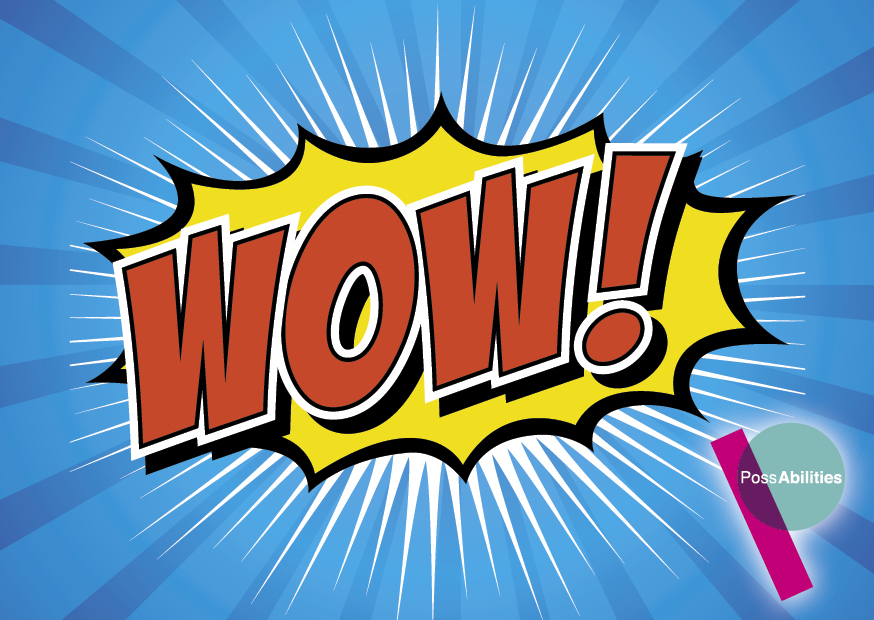 It's not unusual for PossAbilities people to go 'above and beyond' - that's the kind of people we are, and we like to show our appreciation.
Every so often people, either as individuals or teams, do things that just make us say "WOW!".
We celebrate these moments. There's no formal process or anything like that, you just know when you hear something extraordinary. That's when our Chief Executive turns up at you place of work with a hand written WOW! card and a bottle of fizz.
Not a bad way to start a Monday Morning!